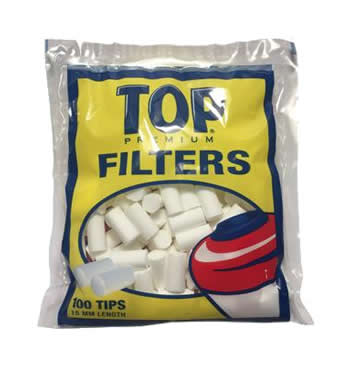 Cigarette Filter Tips | King Size by Top
1 Bag of 100 Now For Just $1.49
Cigarette filter tips are designed to help reduce the amount of nicotine and tar that is inhaled when smoking RYO / Roll Your Own tobacco.  Using a cigarette filter tip is an excellent choice for those who like to enjoy a light smoke.
100 Premium Cotton Filter Tips.
15 mm in length.
Perfect for RYO / MYO whole leaf tobacco products.
These cigarette filter tips are perfect for enjoying with the cigarettes you are making with whole leaf tobacco.