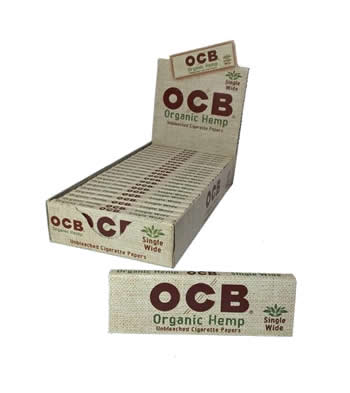 OCB Organic Hemp Single Wide Rolling Papers
1 Booklet Only $2.49
OCB Organic Hemp Single Wide Rolling Papers are strictly made with only the finest sourced unbleached hemp and gum in France.
This results in an ultra thin, slow burning rolling paper that always sticks when you roll it. OCB only uses the finest grade organic hemp to manufacture these rolling papers.
OCB Organic Hemp Rolling Paper is for smokers who value sustainability, and being environmentally friendly. These hemp papers are known for being slow burning and super thin.  OCB calls them 'The paper for those who like to roll'.  Our line of OCB Rolling Papers come in a variety of sizes for your rolling needs.