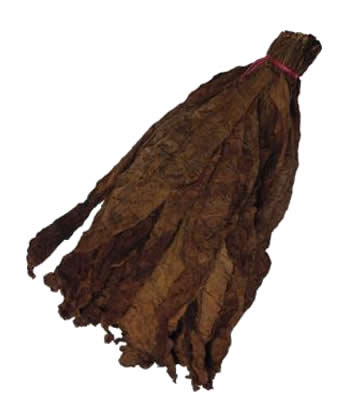 Nicaraguan Binder Tobacco
Now Only $21.99 / LB
was $26.99 / LB
Our Nicaraguan Binder is one of our highest grade cigar binder leaves that is used in many hand-rolled premium grade cigars.  Make your own cigars with premium materials, using only the best tobacco leaves money can buy! 
Nicaraguan tobacco leaves are famous around the world for a very good reason!  Their soil & climate truly offers a distinct flavor and provides a certain "kick" that many cigar lovers know and covet.
Our Nicaraguan Binder tobacco leaves have a medium to strong, rather robust flavor profile. Nicaraguan is known to add a full-bodied combination of flavor and strength to any cigar you may roll.
Even though it's a high quality binder leaf, you will still find some small imperfections or blemishes, but you can also expect to find leaves that are almost perfect!
These leaves arrive tied in bundles or "hands" of tobacco leaf.
| | |
| --- | --- |
| Approximate # of leaves per pound: 60 | Approximate leaf dimensions: 17in x 9in |
Interested in purchasing a quantity of Nicaraguan Binder leaf at the incredible prices listed below? Contact us to set up your order today!
EXAMPLE TIERED PRICING:
| | |
| --- | --- |
| LBS | Price |
| 10-19 | $20.00 |
| 20-49 | $19.00 |
| 50-99 | $17.00 |
| 100-199 | $16.00 |
| 200-499 | $15.00 |
| 500-999 | $14.00 |
| 1000+ | $13.00 |