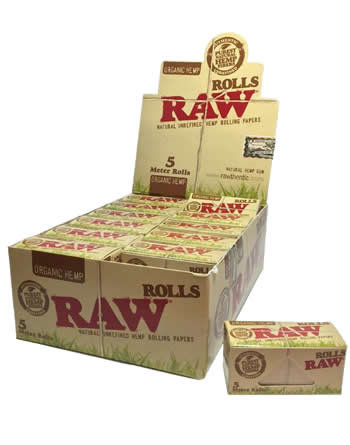 RAW Organic King Size Roll of Rolling Paper [5 Meter / 15 foot in length]
– 1 Booklet is Only $3.99
– 1 Box of 24 Booklets is Only $49.99 [Only $2.08 per unit]
These RAW Organic King Size Rolls of Rolling Paper are produced in Alcoy Spain.  These rolls are 5 meters / 15 foot in length and allow you to cut them to the length desired for your roll.
RAW brand products are all natural and come in a variety of sizes and styles to fit your specific rolling needs.
RAW Rolling Papers is originally by the 'Juicy Jay's' rolling paper company, and are some of the most well known rolling papers available today for cigarette rolling and otherwise.