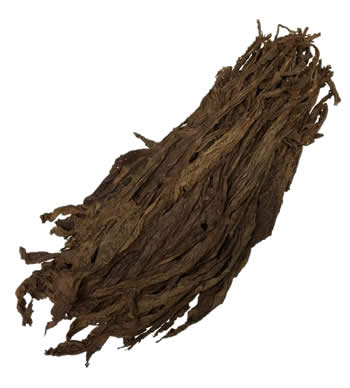 Brazilian Arapiraca Tobacco Leaf | Cigar Long Filler
Now Only $18.99 / LB
Our Brazilian Arapiraca tobacco leaf / cigar filler leaf is darker in color yet similar in thickness to the Brazilian Cubra Seco.  This fine cigar filler tobacco leaf is grown in Arapiraca Brazil and provides a unique Brazilian flavor that blends beautifully with the wrappers from the same region.
Brazilian Arapiraca tobacco leaf / cigar long filler tobacco leaf is of a lower grade, but it has the same shape and size as the Brazilian Arapiraca Wrapper. This tobacco leaf has similarities to our other Brazilian tobacco leaf offerings, but it has a slightly stronger aroma.  The leaves are also much deeper brown in color in comparison. Even though Brazilian Arapiraca cigar long filler is grown in the same exact climate, it is still quite unique from all the other Brazilian tobacco leaves available on the market today…
Brazilian Arapiraca Cigar Filler Tobacco leaf is shipped in flat stacks, like most other cigar fillers we carry.
Be daring and venture into new territory by trying a new variety of whole leaf tobacco to create a new experience with the next cigar you roll!
Be sure to check out our variety of seco tobacco, including Dominican Seco Piloto Cubano, Nicaraguan Seco Jalapa, Cameroon Seco, and Columbian Seco tobacco.
| | |
| --- | --- |
| Approximate # of leaves per pound: 100 | Approximate leaf dimensions: 17 in. x 7 in. |
Interested in purchasing a quantity of Brazilian Arapiraca Cigar Long Filler Tobacco at the incredible prices listed below? Contact us to set up your order now.
EXAMPLE TIERED PRICING:
| | |
| --- | --- |
| LBS | Price |
| 10-19 | $16.00 |
| 20-49 | $15.00 |
| 50-99 | $14.00 |
| 100-299 | $13.50 |
| 300+ | TBD |