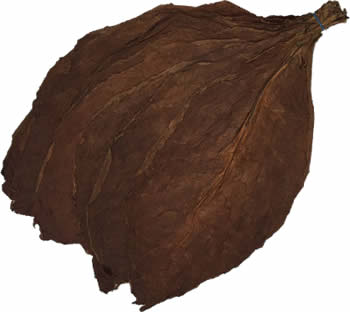 Nicaraguan Wrapper
Now Only $39.99 / LB
was $39.99 / LB
Our Nicaraguan tobacco leaves are famous around the world for good reason!  The soil and climate where this tobacco is grown, offers a distinct flavor and a certain 'kick' that many cigar smokers know and love.
Our latest crop of Nicaraguan Wrapper tobacco leaves have a medium to strong flavor profile.  Nicaraguan is known to add a full bodied combination of flavor and boldness to any cigar you roll.  These leaves always arrive tied in bundles, also known as 'hands', of tobacco leaf.
This leaf is of wrapper quality so your leaves will arrive with little to no damage!