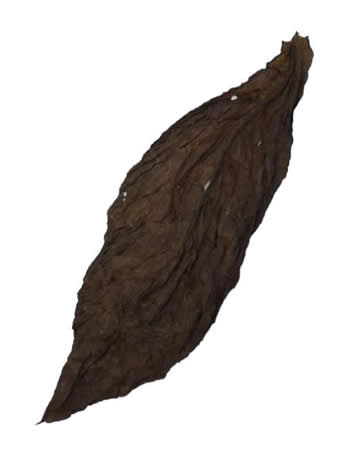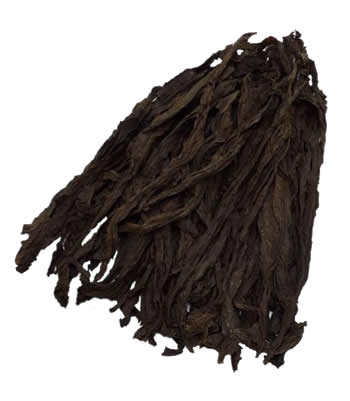 Perique Pipe Tobacco Leaves
Only $64.99 / LB
Perique Pipe Tobacco is exceptionally rare!  This is 100% genuine whole leaf Saint James perique tobacco, that you just can't find anywhere else. This magnificent pipe tobacco is grown and cured by a small farm in rural Saint James Parish that has been producing high quality barrel-cured perique tobacco for generations.
Perique pipe tobacco is often considered the truffle of pipe tobaccos, perique is used as a component of various blended pipe tobaccos, as many people consider it too strong to smoke alone.
Wholeaf Tobacco is pleased to have finally added Perique Pipe Tobacco to our whole leaf lineup!  It's not that perique itself is extremely hard to find, but to find it in WHOLE LEAF quality (main stem in-tact) form has been an incredible challenge.
After a slight air drying, the browned leaves are cleaned and packed into hickory whiskey barrels.  The tobacco is kept under pressure using oak blocks and massive screw jacks, forcing nearly all the air out of the still-moist leaves.  Roughly once a month the pressure is released, and each of the sections are worked by hand to permit a little air back into this superb pipe tobacco. After a year of this type of process, the perique pipe tobacco is ready for consumption, although it may be kept fresh under pressure for many years to come.
Interested in purchasing a quantity of Perique Pipe Tobacco Leaves at the incredible prices listed below? Contact us to set up your order now.
EXAMPLE TIERED PRICING:
| | |
| --- | --- |
| LBS | Price |
| 10-19 | $55.00 |
| 20-49 | $52.00 |
| 50+ | $48.00 |