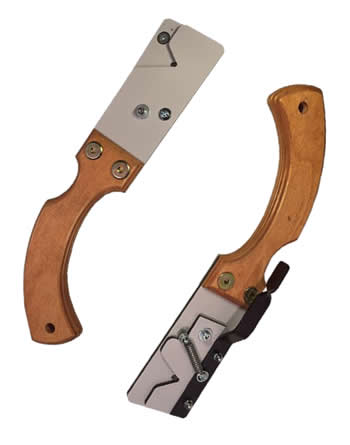 Leaf Stem Removal Tool
Now Only $29.99
This Leaf Stem Removal Tool is built specifically for removing the large main stem or rib from whole tobacco leaf.
This tool was specially made to make it easy to remove the main stem of a tobacco leaf, and features a classy wooden handle for comfort.
Simply insert the leaf and pull!  The metal plates block the leaf while you pull away the rest of the stem with your hand, keeping your hands clean and allowing for quick and easy processing of your tobacco leaves.