"Wholeaf.com is your most trusted source online for Whole Leaf Tobacco."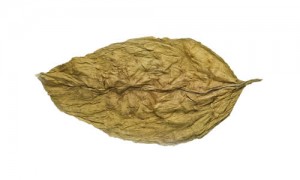 Whether you want to 'make your own' cigarettes, 'roll your own' cigars or Fronto Leaf for 'grabba' or 'wraps'… we have it all!
Imagine having an endless supply of your favorite whole leaf tobacco and saving thousands of dollars per year while enjoying tobacco that tastes so fresh. It's as if you have never smoked the real thing before!
Once you try our quality whole leaf tobacco, you'll never go back to the "processed stuff" ever again!
Enjoy High-Quality Whole Leaf Tobacco For All Purposes:
Want To Make Your Own Cigarettes?  We've Got You Covered.
Canadian Virginia Flue Cured, Burley, and Semi Oriental 456 are just a few varieties of whole leaf tobacco that are used in making cigarette blends (we have eight types YOU can choose from).
We also carry many other types of whole tobacco leaf at wholesale prices, so be sure to check out our selection of wholesale 'priced to sell' tobacco.
WATCH & LEARN Tobacco Storage Best Practices: