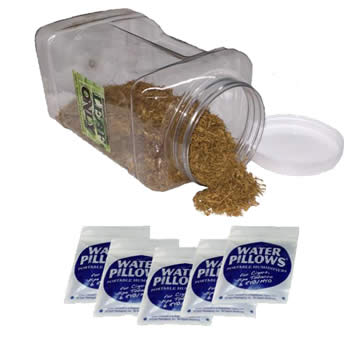 Tobacco Storage Container & Water Pillows
Now only $9.99
A large tobacco storage container and 5 Water Pillows to keep your tobacco fresh and moist.  It is easy for you to keep your tobacco fresh with these handy storage containers.
Durable plastic won't break if dropped.
Easy to open lid
Beveled pouring grip
5 water pillows per container!
Extending the moisture and freshness of your shredded tobacco leaves is easier than ever with this tobacco storage container!