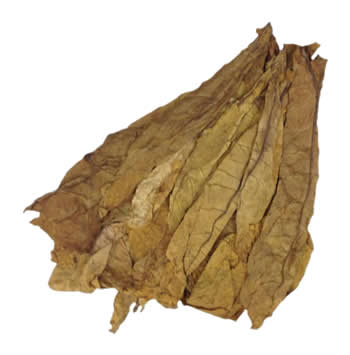 Semi Oriental Tobacco 456
Now Only $24.99 / LB
Semi Oriental Tobacco 456 is a superb addition to any tobacco blend, with it's smooth and spicy flavor.  This is a unique leaf, that is for the enjoyment of Connoisseur tobacconists.  Also be sure to check out our Yenidje Oriental Tobacco leaf.
This leaf is usually used as a 'spice' in cigarette tobacco bends.  It has a divinely smooth smoke, coupled with a spicy flavor.
This selection of whole leaf tobacco is packed well, and arrives fresh.  Many of the leaves are in excellent condition.
The light, thin and smooth Semi Oriental 456 leaf is a great addition to any tobacco blend.  Every leaf has a unique flavor, so be sure to try combining them with other leaves.  To convert these leaves to MYO, RYO or for use in pipes, check out the Powermatic Electric Tobacco Shredder.
This oriental tobacco is 'uncut' and is not 'wrapper' grade leaf.  It is not handled the same as whole cigar leaves.
Interested in purchasing a quantity of Semi Oriental Tobacco 456 at the incredible prices listed below? Contact us to set up your order now.
EXAMPLE TIERED PRICING:
| | |
| --- | --- |
| LBS | Price |
| 1-10 | $22.00 |
| 11-19 | $20.00 |
| 20-49 | $18.00 |
| 50-99 | $17.00 |
| 100-299 | $16.00 |
| 300-499 | $15.00 |
| 500-999 | $14.00 |
| 1000+ | $TBD |