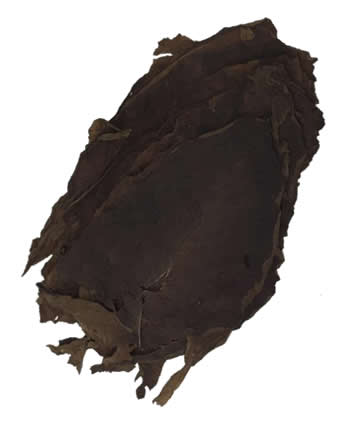 Aged Nicaraguan Ligero Long Filler
Now Only $24.99 / LB
This selection of fine Aged Nicaraguan Tobacco is a premium long 'ligero' cigar filler only used in the best hand rolled cigars.  Make sure to try combining it with something new from our wide variety of fillers, binders and wrappers.
The Nicaraguan tobacco / cigar filler is world renown for its' distinct flavor and 'kick' that is loved by smokers.  Many attribute these qualities to the soil and climate that the tobacco is grown in.
This kind of Nicaraguan tobacco is aged perfectly, and is stronger than it's Nicaraguan Seco counterpart.
This selection of whole leaf tobacco arrives with the main stem taken out, and arrive in flat stacks. You can immediately roll these leaves, and you do not pay for any stem.
Be sure to try leaf that is similar or blends with this Ligero – Nicaraguan Tobacco: Nicaraguan Seco Jalapa, Dominican Seco Piloto Cubano, Dominican Ligero Piloto Cubano
| | |
| --- | --- |
| Approximate # of leaves per pound: 85 | Approximate leaf dimensions: 14in x 6in |
Interested in purchasing a quantity of Aged Nicaraguan Tobacco – Jalapa Ligero Long Filler at the incredible prices listed below?  Contact us to set up your order now.
EXAMPLE TIERED PRICING:
| | |
| --- | --- |
| LBS | Price |
| 10-19 | $22.00 |
| 20-49 | $20.00 |
| 50-99 | $18.00 |
| 100-199 | $16.00 |
| 200-499 | TBD |