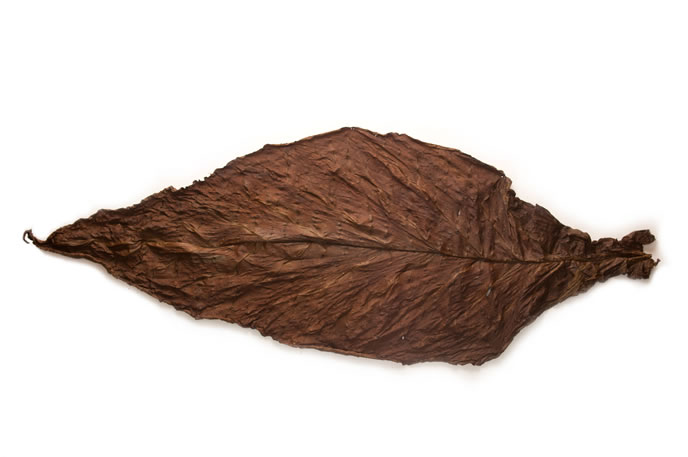 Dark Fire Cured Fronto Leaf
Now Only $26.99 / LB
Dark Fire Cured Fronto Leaf is one of the darkest varieties of fronto you can find.  Very pungent with a smoke-like taste/scent thanks to a unique fire cure process.  This leaf has been traditionally used for chewing tobacco, snuff, snus, pipe & hookah blends, and 'roll your own' fronto leaf.
Dark Fire Cured Fronto has a very strong & smokey scent.
Dark Fire Cured Fronto leaf has similarities to the Dark Air Cured Fronto Leaf.
Fronto is also known as fanta or grabba leaf tobacco.
Grown in Tennessee, these leaves are graded & of cigar wrapper quality.
Dark Fire Cured Fronto leaf is thick, easy to handle and some of the largest leaves available.
Preparing the leaf for use:
Our whole leaf tobacco always arrives fresh, but it helps to know how to handle  it upon receipt of shipment.  To learn more watch our complete video tutorial about Handling & Storage of Whole Leaf Tobacco.
Interested in purchasing a quantity of Dark Fire Cured Fronto leaf at the incredible prices listed below? Contact us to set up your order.
EXAMPLE TIERED PRICING:
| | |
| --- | --- |
| LBS | Price |
| 1-9 | NOW ONLY $21.99 |
| 10-19 | $20.00 |
| 20-49 | $19.00 |
| 50-99 | $17.00 |
| 100-299 | $16.00 |
| 300-599 | $15.00 |
| 600+ | TBD |