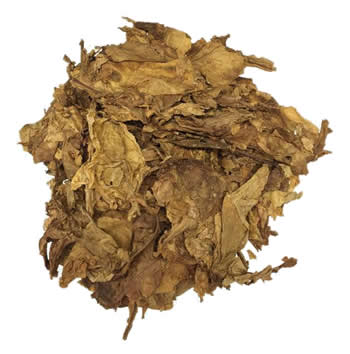 Krumovgrad Bulgarian Oriental Tobacco Leaf
Now Only $29.99 / LB
Krumovgrad Bulgarian Oriental tobacco leaf is very similar to Basma, which is a tobacco leaf that is golden yellow / brown in color and grown in Bulgaria.  Bulgaria is a country with a tradition in production of high quality tobaccos. Krumovgrad Oriental is a quick growing, shorter and smaller leafed tobacco that has a sweet, pleasant flavor plus a smooth burn that oriental tobaccos are known for.
Basma is a word in Turkish that means 'to compress'.  That is a good way to describe this leaf because it is often pressed into bales.  This Krumovgrad Oriental tobacco leaf has a similar size and aroma to Yenidje oriental.  This fine tobacco leaf has a very floral taste and aroma.  Krumovgrad Oriental is an incredibly light smoking leaf, and pairs quite well with many lighter tasting leaves, such as the Canadian Virginia Flue Cured.
Interested in purchasing a quantity of Krumovgrad Bulgarian Oriental Tobacco Leaf at the incredible prices listed below? Contact us to set up your order now.
EXAMPLE TIERED PRICING:
| | |
| --- | --- |
| LBS | Price |
| 10-19 | $26.00 |
| 20-49 | $24.00 |
| 50-99 | $22.00 |
| 100-199 | $20.00 |
| 200-499 | $19.00 |
| 500+ | TBD |