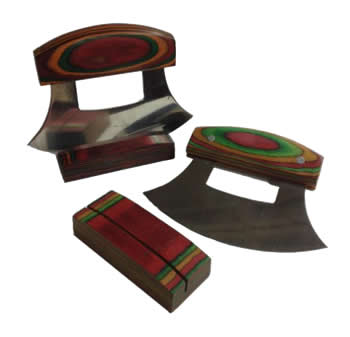 Chaveta Knife | Cigar Cutter
Now Only $19.99
We are proud to offer an affordable Chaveta Knife for the needs of cigar rolling enthusiasts.  This is a quality blade, and it even has the same shape as the traditional chaveta knife used throughout cigar making history.
The chaveta knife comes pre-sharpened for effective cigar cutting.  Exercise caution and use at your own risk!
The chaveta knife comes with a stand that will hold the knife upright for easy retrieval when ready to use.
The knife is about 5.5 inches long by 4 inches high.
This chaveta knife is the perfect compliment to your hand rolled, whole leaf tobacco cigar!