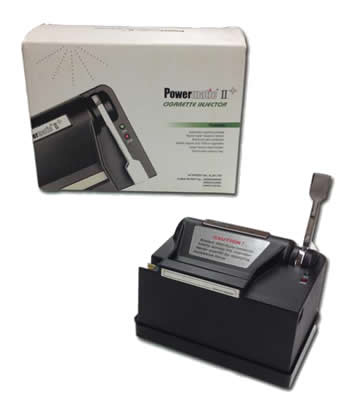 Electric Cigarette Injector: Powermatic II
Now Only $75.99
The Powermatic 2 Electric Cigarette Injector is the best one of it's kind available on the market today.  It will easily roll whole leaf tobacco that's been shredded by either the Powermatic Electric Tobacco Shredder, the Manual Tobacco Leaf Cutter or almost anything else you will throw at it.
This electric cigarette injector is a Wholeaf.com customer favorite and is a global top seller.
Anyone who has experienced using any other device will appreciate the quality found in this electric cigarette injector.
The Powermatic II Electric Cigarette Injector comes with a 1-Year warranty
This electric cigarette injector also comes with 3 accessory tools, a tray and a stomper to push the tobacco into the rolling chamber.
Disclaimer: The following demonstration video was not filmed by Wholeaf.com