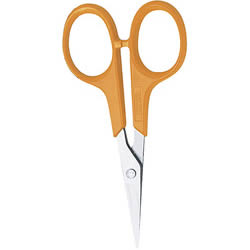 Mini Tobacco Scissors
Now only $0.89!
These mini tobacco scissors are ideal to pack on a trip, and come in handy when you need to make cuts in whole leaf tobacco.  Their unique size will allow them to fit into small containers/spaces.
Mini Tobacco Scissors are about 2 inches tall.
Made with stainless steel, these low priced scissors are built to last.
Easily & effectively cuts tobacco leaves.
With these mini tobacco scissors you can create the perfect tobacco wraps and take them on the road!