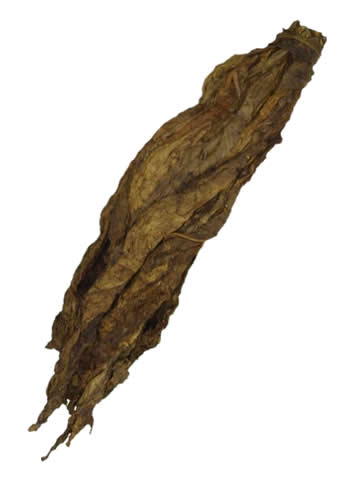 Connecticut Broadleaf Tobacco | Long Filler [Aged]
Now Only $17.99 / LB
was $22.99 / LB
Aged CT Broadleaf Tobacco / Cigar Filler (Aged) is a milder and less expensive version of the popular Connecticut Broadleaf. 
Since filler leaves do are not graded for their condition like wrapper leaves, this leaf comes at a far lower price than other broadleaves such as the 1DW Maduro Broadleaf or Med. Connecticut Broadleaf. 
Connecticut is known for it's wrapper leaves, but now it is also known for this high grade cigar filler leaf!
This variety of Connecticut Broadleaf Tobacco / Cigar Filler comes with the typical Connecticut tobacco smell & flavor.  It has a mild strength, due to it's age of four years.
This selection of whole leaf tobacco includes leaves from the whole plant.  This broadleaf tobacco is of medium strength and comparable to Viso leaf.
This selection of broadleaf tobacco is a useful, lower cost solution for beginners.  You may stumble upon a binder quality leaf in your order.  Enjoy!
This CT Broadleaf Tobacco is perfect for use as a cigar filler!
| | |
| --- | --- |
| Approximate # of leaves per pound: 40 | Approximate leaf dimensions: 20in x 10in |
Interested in purchasing a quantity of Connecticut Broadleaf Tobacco – Long Filler (Aged) at the incredible prices listed below?  Contact us at 1.802.776.8983 to set up your order today.
EXAMPLE TIERED PRICING:
| | |
| --- | --- |
| LBS | Price |
| 10-19 | $16.00 |
| 20-49 | $14.00 |
| 50-99 | $12.00 |
| 100-199 | $11.00 |
| 200-499 | $10.00 |
| 500-999 | $9.00 |
| 1000+ | $8.50 |