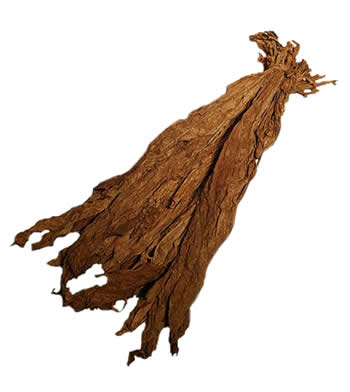 Maryland 609
Now Only $18.99 / LB
Our Maryland 609 cigarette tobacco leaf is mainly used for cigarette tobacco leaf blends.  It's a bit stronger and smoother than other cigarette tobacco leaves.
Maryland 609's robustness makes it suitable for cigar filler, pipe blends, and chewing tobacco leaves.  Maryland 609 is known for being a "light air-cured" type of tobacco similar to our burley leaf tobacco but significantly lighter in the body. It is relatively neutral in flavor in comparison.
This Maryland 609 is traditionally grown in Maryland but is now grown with the same seed in Pennsylvania. This popular cigarette tobacco leaf is best mixed with our Flue Cured tobacco varieties and is perfect for cigarettes and pipes.
Interested in purchasing a Maryland 609 Cigarette Tobacco Leaf quantity at the incredible prices listed below? Contact us to set up your order now.
EXAMPLE TIERED PRICING: