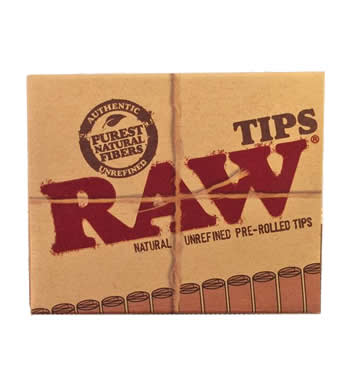 RAW Pre-Rolled Rolling Tips Pack
-1 Pack Only $1.49
-20 Packs Only $23.99 [Only $1.20 per unit]
These RAW Pre-Rolled Rolling Tips make it easier to roll a perfect joint or cigarette. These RAW natural unrefined hand rolled Roll Up Tips are created in Alcoy Spain.  50 unbleached roll up tips come in a single pack.
All RAW brand products are all natural and come in a variety of sizes and style to suit your rolling needs.
RAW Rolling Papers is originally by the 'Juicy Jay's' rolling paper company, and are some of the most well known rolling papers available today for cigarette rolling and otherwise.