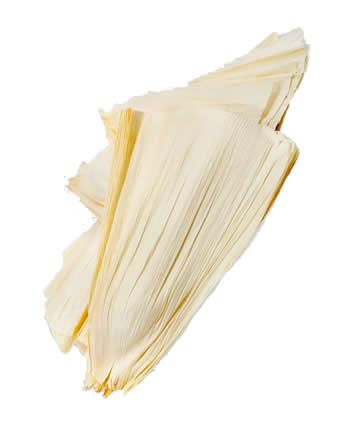 Corn Husk Rolling Paper Leaves
Now Only $9.99 for 1/8 LB
Approximate Leaf Dimensions: 6 in. x 4 in.
Approximate Leaves Per 1/8 Pound: 40
Approximate Leaves Per Pound: 320
A quarter pound bag of corn husk rolling paper leaves will usually have 40 leaf wrappers in it.  Our all natural corn husk leaf wrappers make an excellent alternative to tobacco based products for rolling and smoking. 
These fine corn husk rolling paper leaves have a slow burn and smooth pull that have made them an instant hit with our customers. And the best part about it, is that they are sold in bulk at a very affordable price.
Throughout human history corn husks have been used as a natural alternative to tobacco wrappers!  Research has shown that aboriginal natives of Mexico rolled corn husk cigarettes using corn husk leaves.  These are perfect for rolling anything you would like to smoke!
All Natural Food / Smoking Grade Leaf
Hand Selected for Quality and Consistency
Tobacco Free
Slow Burn
Smooth Flavor