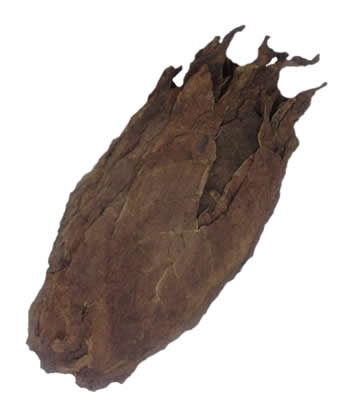 Aged Honduran Tobacco | Viso Long Filler
Now Only $20.99 / LB
This selection of Aged Honduran Tobacco, called 'Viso' is medium to bold in flavor.  Even though geographically nearby, Honduran tobacco is distinctly unique from the neighboring country's Nicaraguan tobacco.
This Honduran Tobacco is the only 'Viso' leaf other than the Brazilian Viso.
Viso is typically more powerful than Seco tobacco, yet less than Ligero.
This Aged Honduran Tobacco is considered a mid-range leaf.
This selection of whole leaf tobacco is more narrow, darker and deeper smelling than the Nicaraguan tobacco.
These Honduran tobacco leaves arrive with the main stem taken out, and arrive in flat stacks. You can immediately roll these leaves, and you do not pay for any stem.
| | |
| --- | --- |
| Approximate # of leaves per pound: 140 | Approximate leaf dimensions: 16in x 6in |
Interested in purchasing a quantity of Aged Honduran Tobacco | Viso Long Filler at the incredible prices listed below?  Contact us to set up your order now.
EXAMPLE TIERED PRICING:
| | |
| --- | --- |
| LBS | Price |
| 10-19 | $17.00 |
| 20-49 | $16.00 |
| 50-99 | $14.00 |
| 100-199 | $13.00 |
| 200-499 | $12.00 |
| 500-999 | $10.00 |
| 1000+ | $9.00 |