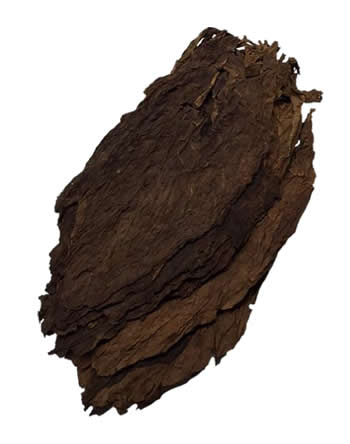 Aged Honduran Ligero Cigar Filler Tobacco
Now Only $20.99 / LB
Our Aged Honduran Ligero cigar filler leaves are very bold tasting and satisfying.  Since Honduras borders Nicaragua, you would likely expect that the leaves would be very similar, but this leaf defies convention because the slightest difference in climate and growing methods always offer a unique tobacco leaf experience!
Aged Honduran Ligero is a premium cigar filler that is used in many hand-rolled premium cigar filler blends.  Make your own perfect cigar blend to your personal preferences with our Honduran Ligero!
Our Honduran Ligero is the most robust and most full bodied tasting leaf out of Honduras that we keep in stock. If forced to compare with the Nicaraguan, we would say it's slightly more narrow, darker, and smells heavier. These leaves arrive packed in flat stacks and are ready to use as cigar filler.
Interested in purchasing a quantity of Aged Honduran Ligero Tobacco at the incredible prices listed below?  Contact us to set up your order today.
EXAMPLE TIERED PRICING:
| | |
| --- | --- |
| LBS | Price |
| 10-19 | $17.00 |
| 20-49 | $16.00 |
| 50-99 | $14.00 |
| 100-199 | $13.00 |
| 200-499 | $12.00 |
| 500-999 | $10.00 |
| 1000+ | $9.00 |