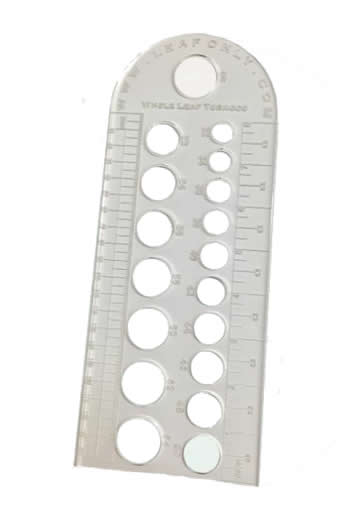 Cigar Gauge Guide
Now Only $22.99
This Cigar Gauge Guide is made of durable, long lasting acrylic plastic.  It is sturdy enough to handle the abuse of every day use and cigar measurement.
The Cigar gauge guide has pre-cut holes for the following sizes: 32, 34, 36, 38, 40, 42, 44, 46, 48, 50 ,52, 54, 56, 58, 60 62, 64, 66.
Includes rulers on each side for cigar measurement, one side in inches and the other in millimeters.
The most complete ring-based cigar gauge guide on the market.
This cigar gauge guide makes it simple to size your hand rolled cigar perfectly!