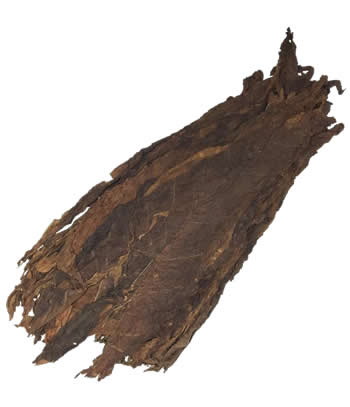 Paraguayan Criollo Ligero Cigar Long Filler Leaf
Now Only $22.99 / LB
Paraguayan Criollo Ligero cigar filler is an incredibly rare tobacco leaf, and it has a flavor unlike any other tobacco.  There is not even anything like it that is grown anywhere else in South America.  Our Paraguayan Criollo Ligero Cigar Filler Leaf has a dark, red-brown leaf.  Paraguayan ligero tobacco also comes frog-legged like many other long fillers even though this Paraguayan ligero leaf is much longer, and thinner than other fillers of this type.
This tobacco leaf will not be packed neatly in flat stacks like most of our other filler leaf varieties.  This may make the quality seem appear lower.  But like many tobaccos out there, it makes up for what it lacks the visual department with an incredible flavor.  It provides a strong woody-cedar flavor with hints of coffee and cocoa to boot. If you are looking for a robust, full flavored cigar filler leaf, look no further!
Interested in purchasing a quantity of aged Paraguayan Ligero Cigar Long Filler Tobacco Leaf at the incredible prices listed below?  Contact us to set up your order now.
EXAMPLE TIERED PRICING:
| | |
| --- | --- |
| LBS | Price |
| 10-19 | $20.00 |
| 20-39 | $18.00 |
| 40-49 | $17.00 |
| 50+ | TBD |