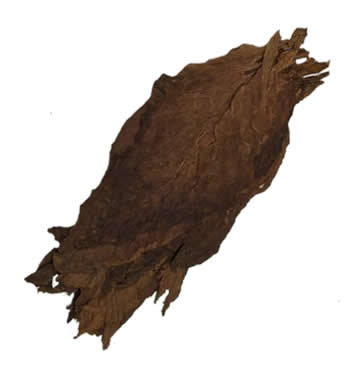 Aged Pennsylvania Cigar Filler | Viso Long Filler
Now Only $22.99 / LB
This Aged Cigar Filler tobacco grown in Pennsylvania is one of the largest cigar filler leaves we carry.  The Pennsylvania Viso is considered a fairly mild cigar filler with a smooth American flavor, but is slightly stronger than the seco and has more body.
This is a premium cigar filler that is used in many hand-rolled premium cigar filler blends.
Make your own premium cigar blend with our famous Pennsylvania Seco!
This beautifully large cigar filler is available in two varieties, Viso and Seco.
We now carry cigar Filler, Binder and Wrapper grown in Pennsylvania, so you are now able to roll a Puro cigar out of strictly Pennsylvania grown tobacco leaf.
Interested in purchasing a quantity of Aged Pennsylvania Viso Long Filler at the incredible prices listed below?  Contact us at 1.802.776.8983 to set up your order today.
EXAMPLE TIERED PRICING:
| | |
| --- | --- |
| LBS | Price |
| 10-19 | $19.00 |
| 20-49 | $17.00 |
| 50-99 | $15.00 |
| 100-199 | $13.00 |
| 200-499 | $11.00 |
| 500+ | $10.00 |