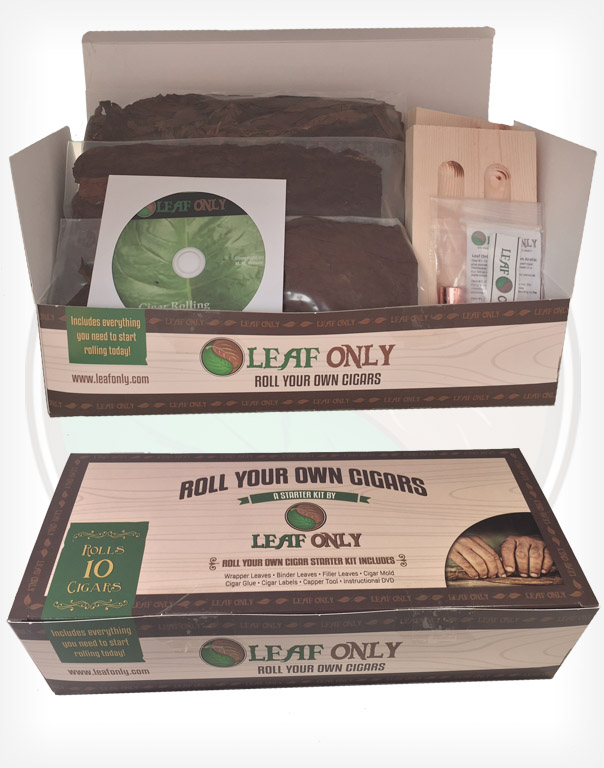 Cigar Rolling Starter Kits
Now Only $48.99 / LB
Finally, these cigar starter kits provide you with everything you need to get started rolling your own premium cigars!  In a simple, easy to use, low cigar starter kit you get an instructional DVD, 4 basic cigar making tools, and enough tobacco to roll about 8 cigars.
Wholeaf Tobacco offers top flight starter cigar rolling kits that contain EVERY SINGLE ITEM YOU NEED TO ROLL YOUR OWN CIGARS.  From a 30 minute How To / Instructional DVD to the actual leaves, this cigar start kit contains 8 products to help you get started on your journey to hand rolling your own cigars. The tobacco included makes for a mild tasting cigar. If you are looking for something stronger, we also sell 1/4lb samples of every single type of tobacco we carry available for purchase by visiting the other tobacco leaf pages.
If you have ever wanted to learn how to roll cigars we recommend you pick up one of these cigar starter kits today!