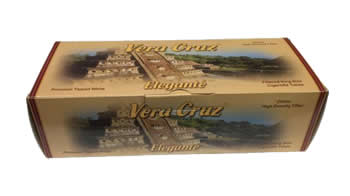 Vera Cruz Cigarette Tubes | Elegante
Now Only $4.99 / pack
These Vera Cruz Cigarette Tubes (Elegantes style) have crisp white paper and gold accents. These tubes are perfect for the higher end cigarettes you are making.
Vera Cruz Cigarette Tubes are known as one of the best rated cigarette tubes, yet has a price tag comparable to generic brands!
 Why buy tubes elsewhere when they can arrive safely in your package of whole leaf tobacco and other tobacco accessories?