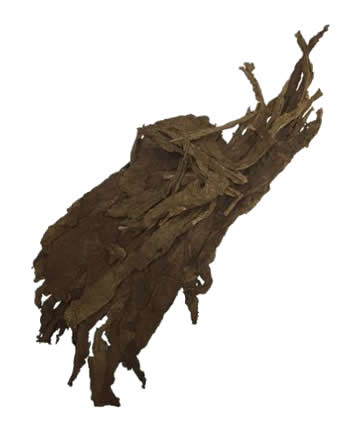 Aged Cameroon Tobacco | Seco [BRO] Long Filler
Now Only $13.99 / LB
The Seco variety of Cameroon Tobacco that is consistently mild, thin, and smooth.  Cameroon tobacco is similar to our Dominican Seco in appearance/texture, yet has its own unique flavor.  A wide variety of fillers, binders, and wrappers are available through Wholeaf.com for making your own cigars – be sure to try something new to create a new experience every time you roll a cigar!
The Cameroon tobacco – Seco filler is aged perfectly, and is known to be a great addition to any cigar blend.
This variety of Cameroon tobacco is definitely a thinner, milder variety of cigar filler.
The color/appearance of this Seco Cameroon tobacco is consistent throughout, and reminiscent of Dominican Seco leaf in appearance.  However this leaf has it's own unique flavor!
This whole leaf tobacco arrives packed flattened stacks, ready to use as cigar filler material.
| | |
| --- | --- |
| Approximate # of leaves per pound: 200 | Approximate leaf dimensions: 14in x 6in |
Interested in purchasing a quantity of Cameroon Seco (BRO) Long Filler tobacco leaf at the incredible prices listed below? Contact us to set up your order now.
EXAMPLE TIERED PRICING:
| | |
| --- | --- |
| LBS | Price |
| 10-19 | $12.00 |
| 20-49 | $10.00 |
| 50-99 | $8.00 |
| 100-199 | $7.00 |
| 200-499 | $6.00 |
| 500-999 | $5.50 |
| 1000+ | $5.00 |