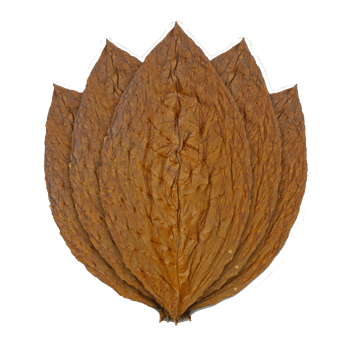 Havana Primed Broadleaf Wrapper [UNGRADED]
Now Only $29.99 / LB
The Havana Primed Broadleaf is a well sought after, light in color and delicate leaf.  This leaf is typically hard to find at an affordable price, making this bundle of leaf a true steal.  These leaves are not graded, in each bundle you will find leaf that is good for wrapper, binder and filler.
Connecticut Havana Leaf Primed has a strong aroma, earth tones and is a similar flavor to the Maduro broadleaf.
This premium grade Havana leaf is easy to work with and roll a fine quality cigar.
Primed Havana Leaf is great as a filler (strong, and should be paired with any other leaf)
Primed Havana Leaf is meant to be used as a wrapper, it has a wonderful aroma and taste that never gets overwhelming.
PREPARING THE HAVANA LEAF PRIMED FOR USE:
Our whole leaf tobacco always arrives fresh, but it helps to know how to handle  it upon receipt of shipment.  To learn more watch our complete video tutorial about Handling & Storage of Whole Leaf Tobacco.
Interested in purchasing a quantity of Havana Primed Broadleaf at the incredible prices listed below? Contact us to set up your order now.
EXAMPLE TIERED PRICING:
| | |
| --- | --- |
| LBS | Price |
| 1-9 | Now Only $29.99 – was $36.99 |
| 10-19 | $27.00 |
| 20-49 | $25.00 |
| 50-99 | $23.00 |
| 100-199 | $20.00 |
| 200-499 | $19.00 |
| 500-999 | $18.00 |
| 1000+ | $17.00 |