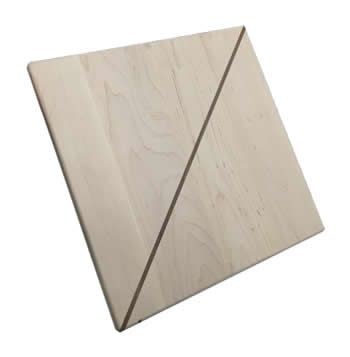 Wooden Cigar Cutting Board
Now Only $39.99
This 16in x 16in handcrafted cigar cutting and rolling board features a walnut stripe placed strategically through the entirety of the board that adds structural stability / functionality, as well as providing an aesthetically pleasing look.  Made by the same master craftsman that creates our wooden cigar molds!
 When this cigar cutting board is laid at a 45 degree angle, it makes rolling cigars significantly easier.
This wooden cigar cutting board is the perfect addition to the hobbyist cigar rolling station.
This beautiful Wooden Cigar Cutting Board  is handcrafted from fine Maple and Walnut.