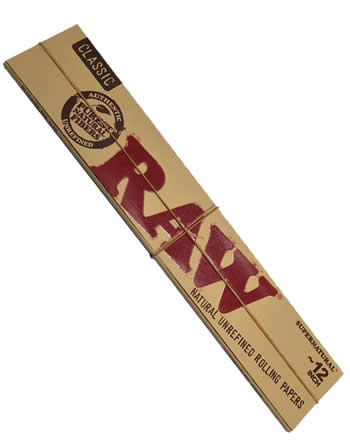 RAW SUPERNATURAL 12 Inch Rolling Papers
– 1 Booklet is Only $5.75
These huge sized RAW Supernatural 12 inch rolling papers are for when you want to 'Go BIG or go home'.  These big boys are manufactured in Alcoy Spain.  Roll the biggest joint at the party with these amazing 12 inch rolling papers by RAW!
RAW brand products are all natural and come in a variety of sizes and styles to fit your specific rolling needs.
RAW Rolling Papers is originally by the 'Juicy Jay's' rolling paper company, and are some of the most well known rolling papers available today for cigarette rolling and otherwise.