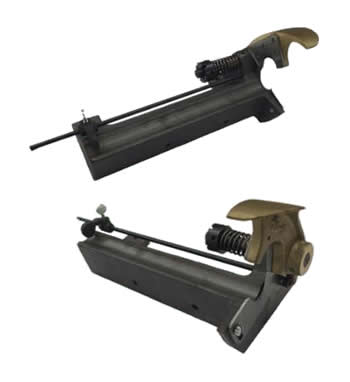 Cigar Tuck Cutter Machine
$379.99
This Cigar Tuck Cutter is perfect for rollers of all skill levels, this superior device will help you produce perfect sized, professionally cut cigars!
This professional grade Cigar Tuck Cutter for cutting finished ends on hand rolled cigars to a perfect length.
Made from high quality steel, this cigar tuck cutter is durable & built to last.
The extra sharp crescent blades cut perfect ends on each and every cigar you roll. If they ever get dull, they can be removed and sharpened or replaced.
This cigar tuck cutter machine has an adjustable slider makes cutting cigars all of the same exact length a breeze!