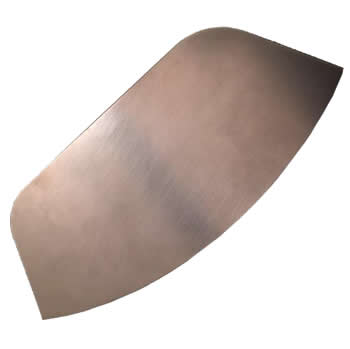 Classic Steel Chaveta Knife | Cigar Cutter
Now Only $32.99
Wholeaf.com is now offering a Steel Chaveta Knife, crafted in a classic style that is perfect for cigar manufacturers and roll your owners alike. This is the preferred Chaveta Knife / Cigar Cutter by professional cigar rollers.  And this tool is also the traditional cigar tobacco leaf cutting tool that has been used for generations, and still used today in cigar rolling factories around the world!
The chaveta knife comes pre-sharpened for effective cigar cutting.  Exercise caution and use at your own risk!
This chaveta knife is the perfect compliment to your hand rolled, whole leaf tobacco cigar!